We bring your brand to life and accelerate your business growth through digitals
By choosing to entrust your digital marketing strategy to Honadi, you will have the power to take your business to new heights.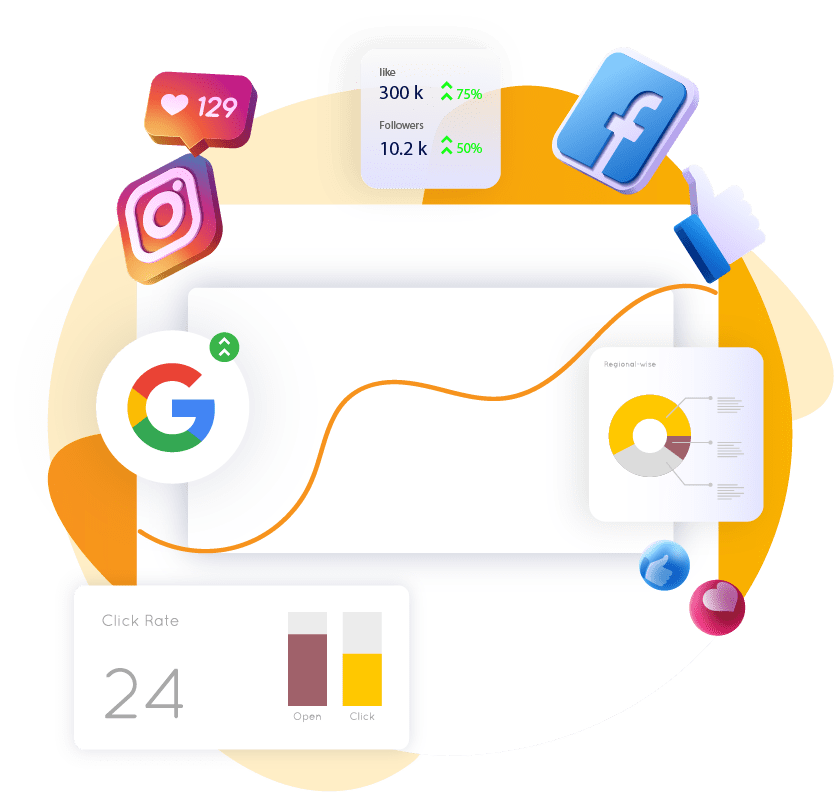 We have the services you need to achieve your growth objectives.
Our team is composed of specialists in the various sectors of digital. Explore our services below and feel free to contact us if we can help you.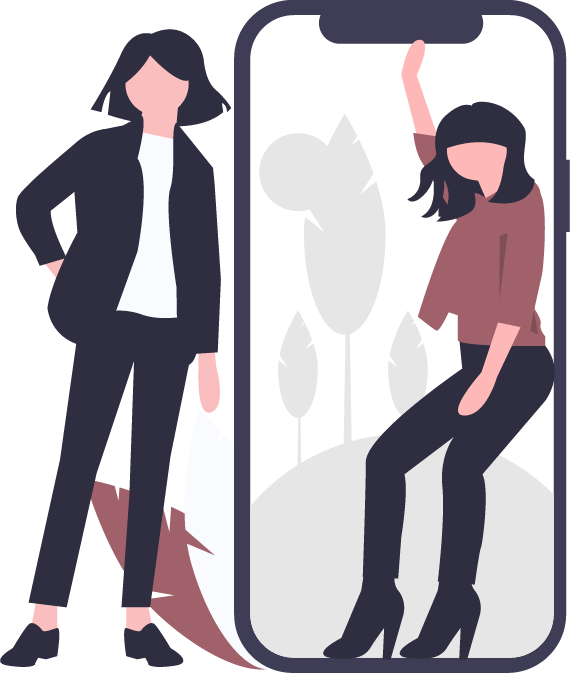 We help your company produce quality content, adapted to your target audience and related to your company and your products or services.
We support your business in the definition of its content strategy, the creation of quality content and its distribution on different communication channels.
We support your company in the creation of attractive and coherent visuals, in line with the brand identity of your company.
Working independently or alongside you, we help keep your social media community active.
We use search engines and paid ads to improve your company's visibility on different channels.
We have a network of several talents, pre-screened based on their skills and behaviors.
Grow your business with confidence with Honadi.
We assist your company in defining its global digital marketing strategy, in setting up marketing campaigns on the various digital channels (website, social networks, online advertising, email marketing, etc.), as well as in the evaluation and optimization of the results obtained.
Get lasting results with our step-by-step marketing process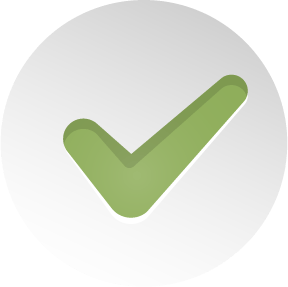 #1. THE INTERVIEW
To begin, we'll have a conversation to understand what your current challenges are, what you've tried so far, and if we're the right digital marketing agency for you.
Book a call
#2. ANALYSIS
Next, we subject your business to an in-depth analysis to create an execution plan that will maximize all the opportunities we see for its growth.
Book a call
#3. STRATEGY
We'll help you develop a plan to win as many quick, immediate victories as possible, while setting specific, long-term, scalable digital marketing goals.
Book a call
#4. DEPLOYMENT
We take care of the full deployment of the strategy, relying on a fast and efficient implementation, while creating scalable growth opportunities.
Book a call
#5. FOLLOW-UP
Our digital marketing team constantly monitors your results, in order to adjust and refine the strategies deployed to maximize performance.
Book a call
We are the missing piece of your marketing strategy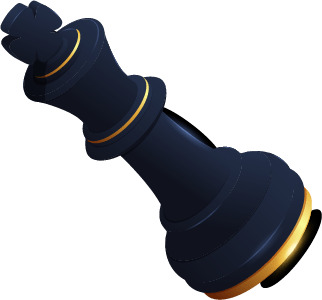 Our team is composed of professionals who are experts in their respective fields. We work together to create a consistent and effective marketing strategy for our clients.
One size does not fit all when it comes to digital marketing. That's why we offer customized solutions tailored to each client's unique needs and goals.
We believe that honesty, integrity and respect for our clients are essential. We don't try to charge you for a service you don't need, but for a service that really impacts the growth of your business.
At Honadi, we believe in building long-term relationships with our clients. We work closely with you to understand your business and help you achieve your long-term goals.
The world of digital marketing is constantly evolving, and it's important to stay up-to-date on the latest trends and best practices. We place great importance on staying informed and use this knowledge to benefit our clients.
Working with a digital marketing company that has truly mastered digital marketing seems like a no-brainer, but unfortunately, many companies fail to achieve positive results. Our strategies have been proven to work.
The last articles of our blog
Here are our last three articles focused on content and content creation strategies you can use to achieve your goals.
Rédaction Web
Sur le plan mondial, il existe au moins 2 milliards de sites internet. Avec ce chiffre, il est évident que la concurrence est rude sur
Lire la suite »
And above all, we plant trees thanks to your visits and orders!
We have adopted an ecological approach and each of your visits allows Honadi to have trees planted thanks to the "CO2 NEUTRAL WEBSITE" label. Moreover, we take a part of our profits to plant these trees. Want to know why, how and how much?
Tree planted thanks to your visits
Your visits to our site allow us to automatically plant trees.
Trees planted with our funds
We take part of our income to plant trees.
Hectares of forest restored
This is the area of forest we have restored so far.
This is how much CO2 we have been able to offset so far too.